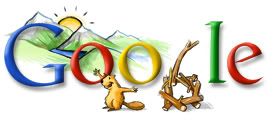 Another year over! I can't believe it. 5 concerts, 51 books, and 56 movies later...2005 was an eventful year for sure. 2 more Masters papers complete. My first year in my new job. My best friend leaving for the UK... It's been a hard year.
Now, New Years Eve... drinks and gourmet nibbles at my Aunty's party - fully catered, complete with barman! I tell ya, he was one handy guy to have around - my glass never seemed empty!! The highlights of the evening included: vodka cranberry shots, tiny mushrooms stuffed with spinach, all the fairy lights decorated around the outdoor area, and my Uncle who was a hoot and a half (and a little drunk)!
Melissa, Richard and I left there and headed to the apartment of one of his friends. We spent the countdown there - mainly low key, but lots of fun. I think we ended up having about 3 or 4 separate countdowns!
From there we hit the town, checking out the waterfront, which was jumping... but all the clubs/bars seemed lame (or expensive to get into!). After a wander around, the munches struck! One mince pie later, plus some McDs and I was tucked up alone in bed (around 4am).
I did however get some interesting text messages from a certain someone, which urged me to join him at a club... then at a house... then at MY house. I did not see him though, and he did not turn up at my place... Nor have I heard from him since aforementioned text messages *sigh*
Anyway, I've not made any New Years resolutions yet... well, I tend to try and make goals as opposed to resolutions. I certainly have a lot to think about.
Happy New Year!!