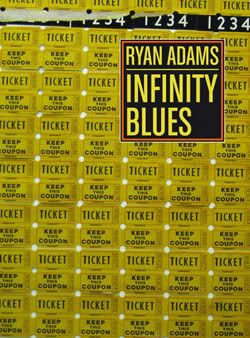 (Emailed to me earlier this week by another Ryan Adams obsessed friend!)
It seems the prolific tunesmith has put down the guitar and picked up the quill and ink to pen Infinity Blues, a book due out via the Akashic imprint. That's the "'domestic-release' working cover" up there, but beyond that, we don't know anything about Ryan's inaugural entry into the literary sphere. Is it fiction? Nonfiction? Poetry? Recipes? ...for heartbreak? He does offer this in the blog,: "i guess this dream is coming true…..my grandparents, who taught me to write, and type and dream, i am so proud of all your hard work today, even if this is a long long sad bookbut some funny too, just like those black and white movies in the heat of the eastern seaboard- rolling through the windows of our home.....i am so humbled and so PROUD to be an AKASHIC BOOKS author......"
I WANT this. I NEED this. It will be mine, oh yes it will...